There are multiple benefits to resize the pictures but there is no easy and efficient task built into windows operating system. Let us not get started about lack of batch resize utility in windows which too is missing. No need to fear as Movavi Photo Batch lets you do that in simplest way possible.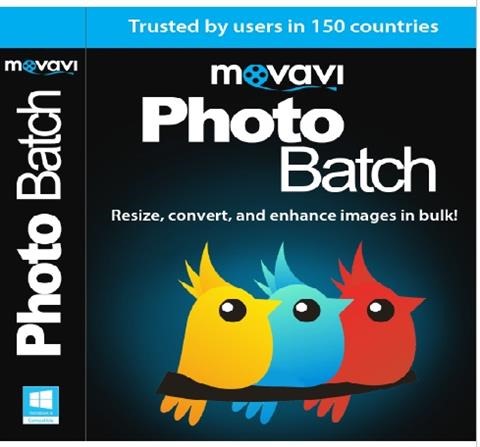 First download it from the official website on your computer and install it. Installation takes only about a minute. Fire up the application and start adding pictures or entire folders. Easily shrink or resize pictures by entering pixels or percentage. So for instance, if you wanted to make group of pictures smaller in size by 50 percent, simply enter 50 in the percentage field.
Using Movavi Photo Batch http://www.movavi.com/image-resizer/, you will be able to do much more than just resize the pictures. You can mass rename pictures; enhance all the photos at once and more.
It is also possible to add data and time to the pictures so that you can know when a particular picture was shot. Another nifty feature is ability to change orientation of multiple photos at once. Just make use of the rotate tool and change the orientation of the pictures according to your needs.
And wait, there are more features including basic image editing abilities that let you change the brightness, contrast, white balance of the picture. Once you have inputted all the settings, you can click on the button that says "batch export" to save all the changes. This process can take some time depending on the number of tasks you have assigned but it should not take long.
Resizing pictures will help you free up lot of disk space. It is hard to believe but super high resolution pictures and uncompressed image gobble up disk space on your computer like there is no tomorrow and Movavi Photo Batch makes them smaller without looking quality.
It will allow you to share the pictures more conveniently to our friends and family as it will take less time to upload them to social networking websites. It will reduce upload time when sending emails too.
Verdict – Movavi photo batch is a must have utility for all windows users. It is compatible with all versions of windows including latest W10. In addition to being a great image resizing utility, this application offers slew of batch editing options that will let you work with tons of images faster than ever.