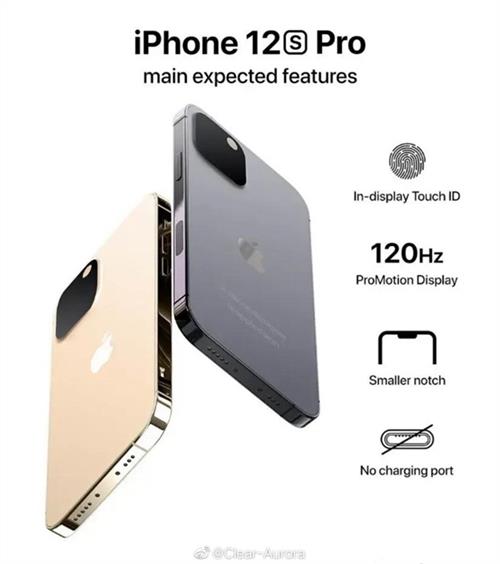 Apple iPhone 12s Pro will not come with a charging port and this would make it the first company in world to ship a smartphone with a charging port. Recently, an influencer made a rendering of iPhone 12s Pro that is supposed to feature in-display touch ID, 120Hz pro motion display and a smaller notch. And of course, no charging port at bottom.
Judging by iPhone 12s Pro's renderings, it is clear that iPhone 12s Pro will have same design as current generation of iPhone 12 with square body frame and rear camera that features rectangular multi shot solution in upper left corner.
So how will you charge your iPhone 12s Pro? The only way to charge it will using Apple MagSafe magnetic charger or a wireless charger.
Apple knows that wireless charging is not as fast as regular cable charging which is why it equipped current generation of iPhone 12 series with MagSafe.
As already mentioned, iPhone 12s Pro will also feature a 120Hz display that will be manufactured by Samsung which can automatically adjust refresh rate of display to safe battery life. So, if you are reading a document, it can drop it to as low as 10Hz and when you are gaming, it can bump it up to 120Hz.