Following iPad models are supported the latest iPad OS 16
iPad Air (3rd generation)
iPad Air (4th generation)
iPad mini (5th generation)
iPad mini (6th generation)
iPad (5th generation)
iPad (6th generation)
iPad (7th generation)
iPad (8th generation)
iPad (9th generation)
iPad Pro 9.7-inch
10.5-inch iPad Pro
iPad Pro 11-inch (1st generation)
iPad Pro 11-inch (2nd generation)
11-inch iPad Pro (3rd generation)
iPad Pro 12.9-inch (1st generation)
iPad Pro 12.9-inch (2nd generation)
iPad Pro 12.9-inch (3rd generation)
iPad Pro 12.9-inch (4th generation)
iPad Pro 12.9-inch (5th generation)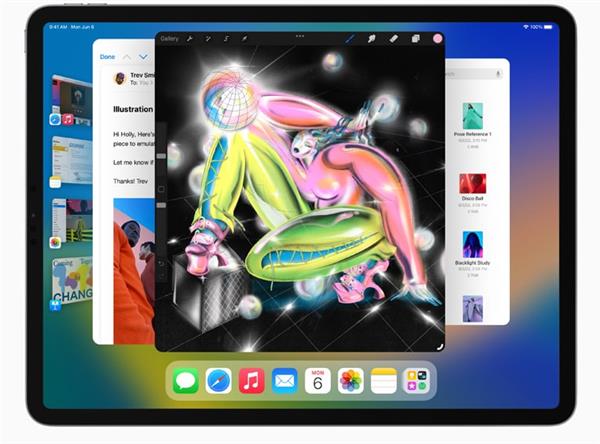 The new iPad OS 16 is expected to be rolled out around September 2022. That said, if you can't wait any longer and want to download and install the iPadOS 16 public beta , you can do so through the Apple Beta Software program tool . The process is very simple and completely free.
The new iPad OS 16 brings newly designed home app which completely revamps the user interface of the Home app. This brings new wallpaper, new side menu and panels for each accessory. Apple has introduced a system of new accessory categories so that users can more conveniently organize all the control panels of their HomeKit-compatible home automation accessories . Finally, a multi-camera view has also been incorporated to offer a prominent display of images from all security cameras.
The new iPad OS 16 also brings Stage Manager. It is a window management system that allows users to see a thumbnail preview of the content of their open applications. The preview of the apps appears on the left side of the screen and the function can be activated and deactivated from the Control Center of iPadOS 16, as well as from the Settings application.
In Visual Organizer, a maximum of 6 applications will appear that can be grouped according to each user's taste. Apps in Split View mode of iPadOS Multitasking in a single window will also be accessible.