If you just bought yourself an Apple iPad Pro 12.9 2021 tablet and wondering which is best smart fold case without breaking your bank, you must check out the Spigen Smart Fold case. Spigen makes some of best iPad Pro cases and they have many for the iPad Pro 12.9 2021 tablet.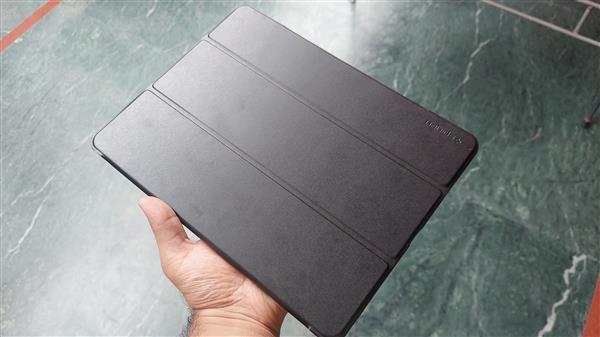 I bought the black one and it is very precisely designed for the tablet. The buttons on top and side are covered but they maintain proper tactile feedback, so they don't feel mushy when pressed.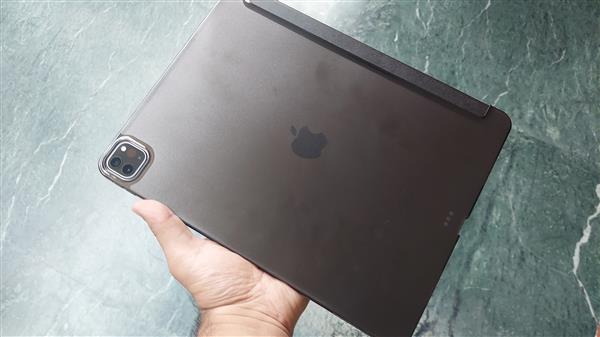 The soft sleek PU leather on cover is comfortable and prevents your iPad Pro 12.9 2021 from slipping from your hands.
The closure is magnetic and works with iPad's wake and sleep feature. I doubled checked if this feature was properly working and sure it was.
Charging port and microphones are left exposed which is important.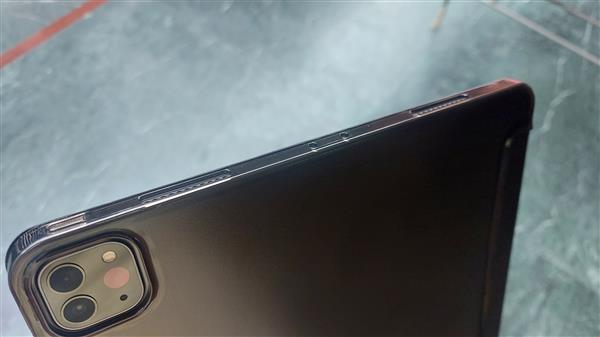 It doubles as stand for convenient viewing. However, stand is not sturdy if you are going to type documents in this mode. This is because iPad Pro 12.9 2021 is a bit on heavier side and applying little force would topple the tablet.
This case is for those who want to protect that expensive screen from scratches without adding a lot of bulk to the overall package. It is built well but it definitely won't stop your iPad from damage if it falls from your desk. It is great for slipping it in your bag or sleeve. If you roughly handle your iPad, consider getting a ToughArmor case or UAG case.