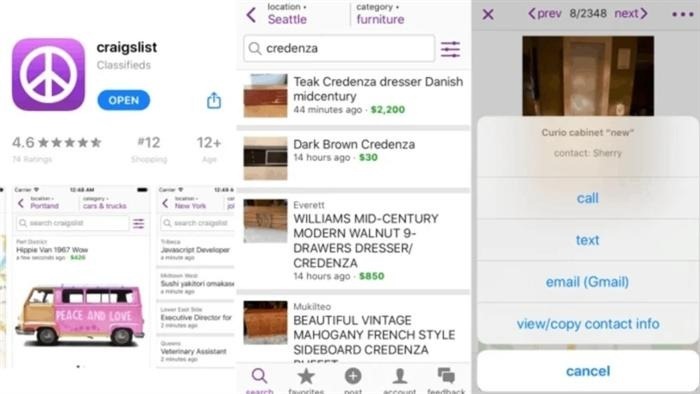 Popular online classified website Craigslist is now available for download for iPad and iPhone. The website took quite a long time to make it to the iOS which is quite weird since the portal has been operational since 2006.
The Craiglist app for iPad and iPhone looks very clean and feature-rich.
Find jobs. Hire employees. Post your resume. Offer your skills/services.
Buy & sell cars, trucks, boats, RVs, motorcycles, trailers, auto parts.
Offer your services, locate contractors, find short term gigs and odd jobs.
Buy & sell furniture, household items, electronics, computers, clothing, bikes, art, any and all kinds of used items.
Activity partners, artists & musicians, pets for rehoming, local events.
Save your favorite postings for later, save searches, set search alerts.
Post, edit, renew your own ads.
Craiglist app for iPad lets you search results and posts posted on the website. You can save search results as well and set up alerts for posts.
The user interface is very much like the browser. It is clean, simple and easy to use. Right now, the app enjoys around 4.5 stars on the app store. You can download it for free from the app store.