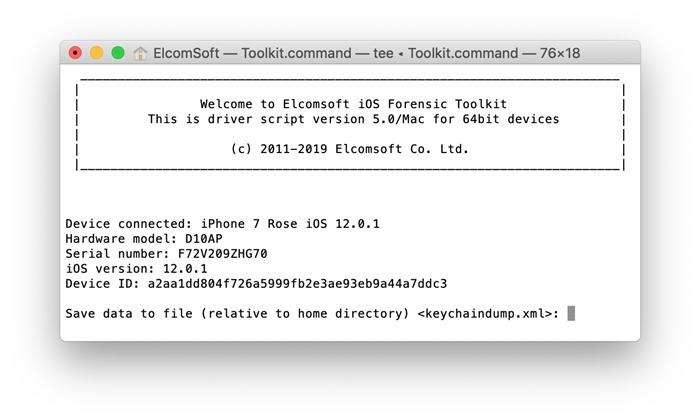 BFU Keychain Extraction is now possible on iPad Mini 2 and onwards and this includes iPad Pro 10.5 and even the newer iPad 2018 model.
A company called ElcomSoft Co Ltd has churned out iOS Forensic toolkit and this little piece of iPad app lets you do iOS keychain extraction even from locked and disabled iPad and iPhone devices.
Supported iPhone models include iPhone 5s and above – upto iPhone X. So XS and 11 Pro iPhones are not supported.
The iOS Forensic toolkit allows extraction of iOS keychain from BFU as well as locked devices with unknown screen lock passcode. This will allow you to get forensic access to encrypted information such as messages, call history, contacts, organizer data, web browsing history, voicemail, email accounts settings and even passwords. Information about conversations done over skype and viber can also be extracted. Apple ID password is extractable in plain text.
This toolkit is not free though. Infact, you will be paying a hefty price of 1495 dollars. It is available for both windows and Mac operating systems. You get license for both windows and Mac for the price of one.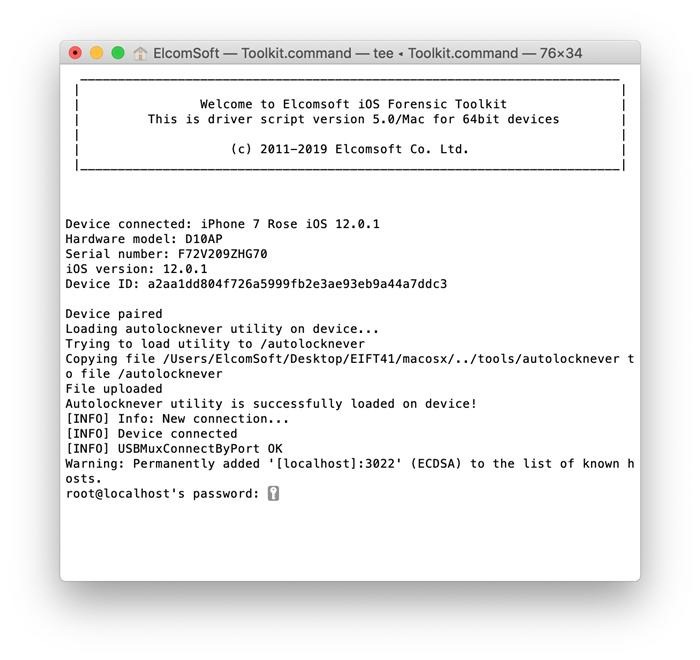 System requirements
Windows 7
Windows 8
Windows 8.1
Windows 10
Windows Server 2008/2016
Apple OS X
OS X 10.6
OS X 10.7
OS X 10.8
OS X 10.9
OS X 10.10
OS X 10.11
OS X 10.12
OS X 10.13
OS X 10.14
OS X 10.15