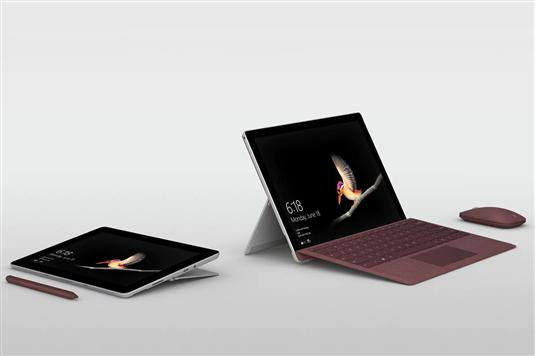 Surface Go is the most fierce competitor for Apple iPad till date. The main reason is it is made by Microsoft and is as cheap as the entry level iPad which is 399 dollars. It is powered by the latest Intel Pentium Gold processor and there is 4GB RAM and 128GB SSD – all for that 399 dollars price tag. There is $549 model as well and that comes with 256GB SSD and 8GB RAM. Processor is same in both models.
It runs Windows 10S operating system that restricts you to Microsoft Store apps only. However, you can upgrade to Windows 10 or 10 Pro anytime. There will be an LTE variant coming later this year.
Compared to the iPad, the Surface Go has pretty large bezels. Microsoft says it makes it easier to hold. We don't agree with that though as iPad with its small bezels can held just right.
Surface Go will on sale on August 2nd 2018. Keep in mind that keyboard is sold separately for 99 dollars.