Do not like using a case just to prevent the back of the case from scratching up? Meet the Skinomi TechSkin, a Screen Protector for Front, and Back of your Apple iPad Air. Here are its highlights.
Compatible with both Wi-Fi and cellular versions of the 5th Generation 2013 Apple iPad Air (16GB, 32GB, 64GB, 128GB Models)
Virtually indestructible film with unmatched "invisible" screen clarity
Made from the same film material used to protect military aircraft
Smooth, non-sticky surface with patented layer of UV protection to prevent "yellowing"
Manufacturer Lifetime Replacements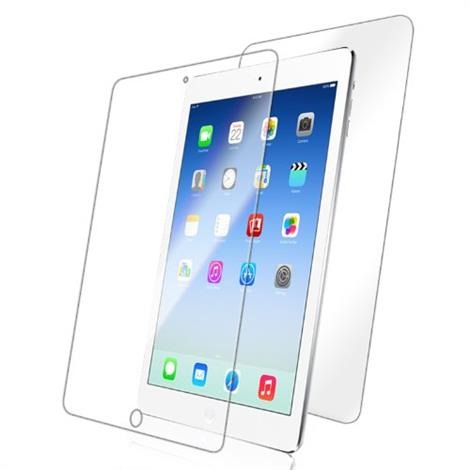 Skinomi TechSkin goes beyond traditional screen protectors, skins, covers, and cases. This protector is made from clear thermoplastic urethane film – the same film used to protect military aircrafts and NASA space shuttles. It has the ability to resist high levels of abrasion, making it the ultimate protector for gadgets and devices.
The film "scratch-proofs" your device without adding bulk like traditional cases. Skinomi TechSkin is designed to provide lifetime protection for your device. If the film ever wears or scratches, Skinomi will replace it under the Lifetime Replacements Program, for as long as you need it for your device. If you ever need to remove the TechSkin, it peels off easily leaving no residues unlike other screen protectors or skins.
You will love its price – just $0.99! So what are you waiting for? But it, NOW.