Apple has patented two way wireless charging for iPad, Phone and Macbooks. This feature is already available for Samsung Galaxy S10, Note 10 and Galaxy S20.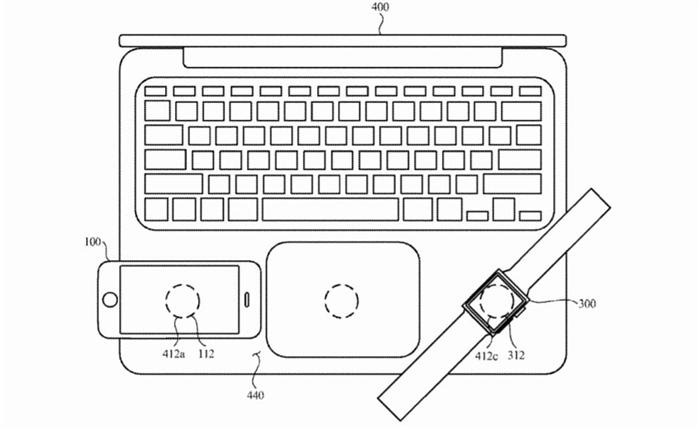 And it is that one of the battles that is currently being fought and that arouses greater interest in the current technology is that of achieving absolute mobility. Device mobility inevitably involves having a battery. In the Android world, the battle lies, not so much in optimization, but in the numbers.
That is why manufacturers are struggling to put more and more milliamps within their devices.
Another open front is fast charging. In short, the amount of battery included in a device is conditioned by the physical space offered by its construction. So the fight has been geared towards charging and the speed at which a battery is fully charged.
Apple in this sense has always opted for a good optimization between the operating system and the hardware. In fact, in his conferences he does not usually give data about the size of the battery but, rather, the time of use. Apple seems to have its own solutions for wireless charging.
Apple's wireless charging base was never sold. However, Apple may soon allow all of its devices to have two-way wireless charging.
According to a patent filed with the United States Patent and Trademark Office, Apple is developing ways to include this type of charging in Macbooks, iPhone, and iPad.
This would allow charging an iPhone or our Apple Watch just by resting it on top of our laptop. The same would also be possible using an iPad.
This patent entitled "Inductive charging between electronic devices" was filed in 2015 and then received an update in March 2018. Finally, in December 2019, Apple again updated the document with new information.
The inventors behind this patent are Darshan R. Kasar, Christopher S. Graham, and Eric S. Jol.