Electronic Flight Bag used by airlines is synonymous to dematerialization in the stock market. The EFB is now very popular among the airlines to decrease the amount of paper they carry. This weight reduction will lead to higher fuel efficiency and ultimately a safer, cleaner environment. So, how is that possible? This is possible via an iPad application.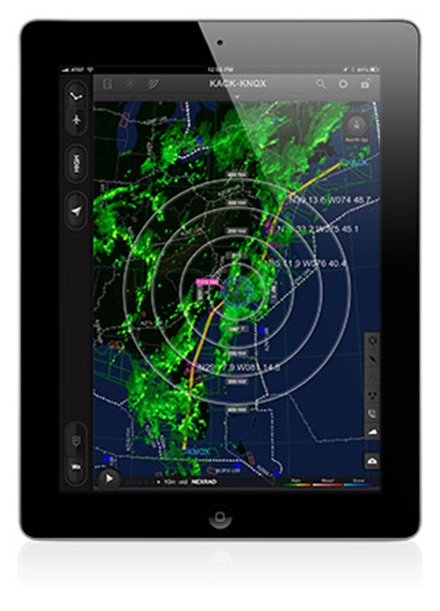 The application is MobileFliteDeckPro and some of its features are listed below:
Own-Ship Position – Appears on terminal procedures with a Jeppesen-mandated accuracy requirement
Off-Map Position Indicator – Available on terminal procedures when own-ship position is activated
Airport Diagram – Displayed automatically upon landing
Custom Keyboard – Features letters, numbers, and characters needed to enter a flight with a dedicated night theme version
Preview Charts Quickly – Speedy access and the ability to add them to your chart clip for easy reference
Distance Measurement Tool – At-a-glance distance measurement and, when own-ship is enabled, off-map position distance is automatically calculated
Alternate Airports – Ability to enter as many alternate airports as needed
The first airline in Russia to get a permit to use iPads as EFB Class 1 is Transaero Airline, whose employees will be using the MobileFliteDeckPro app.