iPad Mini with Retina display won't be available anytime soon
The new iPad mini may be a disappointment to Apple's fans as the supply chain management of the company says that it is facing shortages of iPad Minis with retina display. A limited number of such devices may be available till the end of 2013, but a full range will be available only after next year.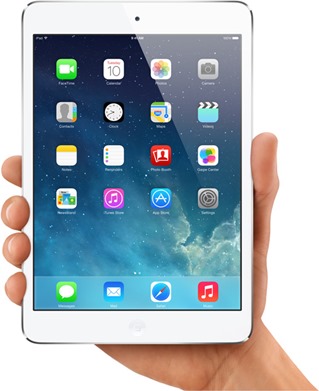 The reason cited for the shortage is high costs charged by the manufacturers for equipping the minis with retina display. Moreover, the new iPad Mini may also let you down with respect to the amount of storage it may offer you: a speculated 8GB. The price, as we know, may also be not that competitive when we compare it to its Google and Amazon counterparts, with difference speculated of as much as $100.
Via Appleinsider