Apple has just released the final version of iOS and iPadOS 13.4 for all compatible devices and all users. This is the fourth major update of iOS 13 and with it come a large number of changes, improvements, bug fixes, and new features.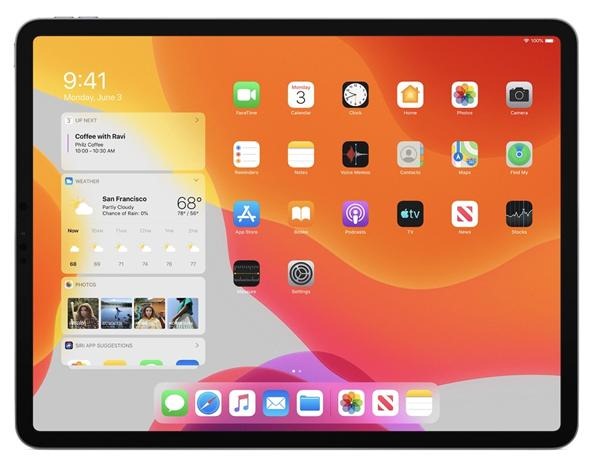 We have had 5 betas of this update and 7 days after the last Apple has decided to release the final version for all users. You can now update your iPhone to iOS 13.4 and your iPad to iPadOS 13.4 from the settings of your device.
What's new in iPadOS 13.4?
The new update to iPadOS 13.4 includes interesting improvements that are worth it, in theory the final version will not arrive until the end of March, perhaps with the launch of the expected iPhone 9, so there are still weeks for Apple to work on this beta and include new improvements. At the moment this is all we know:
ICloud shared folders. With iPadOS 13.4 we can share a folder that we have in Files with several people through iCloud. You can manage the permissions so that the rest of the people can only see the files in those folders or they can also edit them. We just have to touch and hold a folder in the Files app, click on the share icon, click on Add people and choose both with whom we want to share it and through which application.
TV App. The TV application available on iOS and iPadOS is the place from which we can see Apple TV + and many more series from other platforms, now there are new configuration settings that come with the second beta of iPadOS 13.4. Options have been added to enable mobile data downloads, to choose the quality or limit the use of data, and also options when downloading content.
New bottom bar in Mail. Apple had already fixed the bottom bar that appears in the mail app and in this second beta has decided to retouch the design by moving the answer icon one place to the left and adding the one to write a new email.
CarKey. With the previous beta, a new function appeared that would allow us to use our iPhone as a key in our car with NFC technology. Now the second beta adds new information that confirms that these keys to open and start our car can be sent to other users through iMessage.
New Memoji Stickers. With iOS 13 and iPadOS, Memoji arrived on all devices, even if they do not have Face ID, through Memoji Stickers. These are stickers with our faces and different meanings that we can send by any app, including WhatsApp. Now with iOS and iPadOS 13.4 there are up to 9 new Memoji Stickers to share.
Location services. When an application requests authorization Always the first time after being authorized while using the application, the iPhone or iPad will immediately display the authorization request.
Keyboard shortcuts. In the PiPad‌ there are new keyboard shortcuts for Photos to navigate between tabs, search and create albums. In full screen mode, there are also keyboard shortcuts for deleting photos, duplicating photos, and entering Edit mode.
Remapping keys on iPadOS, there is now a new option to remap keys on a keyboard that is connected to iPad.
Advanced mouse and trackpad support. The new iPad Pro will arrive with iPadOS 13.4 which incorporates a new compatibility with mice and trackpad making its use much more similar to that of a computer, a few days ago we analyzed all the functions that we can now use thanks to this compatibility.
Video showing mouse support in iPadOS 13.4
To install iPadOS 13.4 you just have to go to Settings > General > Software update.
Compatible iPad devices with iPadOS 13.4
iPad Mini 4
iPad Mini 2019
iPad (2017)
iPad (2018)
iPad (2019)
iPad Air 2
iPad Air 2019
9.7″ iPad Pro
12.9″ iPad Pro (1st generation)
10.5″ iPad Pro
12.9″ iPad Pro (2nd generation)
11″ iPad Pro
12.9″ iPad Pro (3rd generation)