The developments in iPad 5 and future generations of iPad may impact the sales of Personal Computers to the corporate. Deutsche bank is very skeptical about the PC growth, considering the iPad equipped with 64 bit A7 processor, which is expected to come in place. Here is a piece of what they think:
"We…expect growing [desktop] virtualization and iPad deployments in the enterprise to pressure corporate PC sales through 2014-15…We expect AAPL's [Apple's] iPad refresh to include 64 bit architecture, which should enable a greater array of enterprise App development and facilitate greater enterprise penetration over time.
In the near term, back to school PC demand appears relatively soft and recent new hardware releases (Haswell) had little impact spurring incremental demand. Furthermore, we believe the corporate upgrade cycle will peak in [second half of calendar year 2013] as corporates complete Win 7 transitions ahead of Microsoft's ending support of XP in early 2014."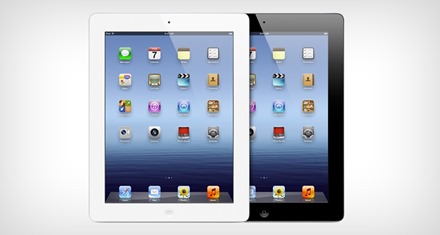 Though tablets are positioned as becoming an absolute nuisance to the corporate PCs, ultrabooks are posing a tougher challenge that offer something as an amalgamation of PCs and tablets. The demand for back to school PCs is also expected to be low. See how iPad is used as EFB in airlines here.
Via cnet