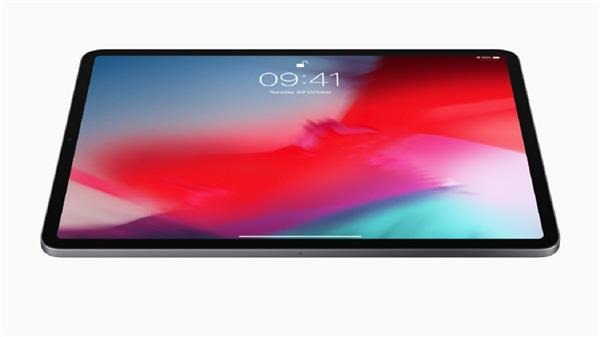 With the recent presentation of the new model of the Apple iPad Pro 2018, the brand has decided to promote a new monitor that, according to them, would be the perfect complement for their new device. However, being as we are, we have decided today to look for alternatives not so expensive to the LG monitor that Apple recommends. But taking into account that it has to have a high screen resolution, as well as the possibility of receiving image signal through a USB-C connector.
The monitor in question that Apple is promoting along with its new iPad Pro 2018 is the LG 27MD5KA-B. And do not misunderstand us: it is an excellent monitor, with its 5K resolution screen, its ability to adjust the height of the screen on the desk or even rotate it to leave it upright. But its price of 1,299 dollars seems a bit excessive. So we decided to find four alternatives, much cheaper, that provide almost all the features of the original LG model.
Computer monitors compatible with Apple iPad Pro 2018
LG 29UM69G-B
This monitor belongs to the UltraWide category, since its screen ratio is 21: 9. As such, it is a perfect monitor to work with him. Although, thanks to its matrix with a response time of 1 ms, it is also a very good monitor to be able to play with it. This matrix is ​​IPS, which ensures a good reproduction of the colors, with a resolution of 2560 x 1080 pixels.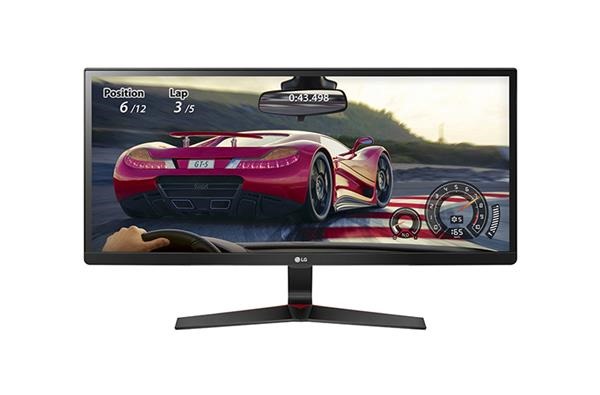 The signal inputs that this monitor has are 1 x HDMI, 1 x DisplayPort and 1 x USB-C.
The price of this LG model is usually around 299 dollars, although it is easy to see it for a smaller amount.
LG 29UM69G-B – Desktop Monitor 73.7 cm (29 inches, UltraWide Full HD IPS, 2560 x 1080 pixels, 5 ms, 1 ms with Motion Blur Reduction, 21: 9, 250 cd / m2, AMD FreeSync) Black
~USD274.00
LG 27UD88-W
This monitor returns to the traditional 16: 9 screen format. In this case, the monitor has a 4K resolution that, while not being as high as the original LG 5K model, is still a good resolution. Of course, with 27 inches of diagonal on the screen, you should use yes or yes image scaling to read the texts on the screen. Because, while it is true that the images will be tremendously defined, the text will be illegible.
An advantage of this model is that it has very good ergonomics, allowing height adjustment and rotation of the screen.
The original price of this monitor is usually 599 dollars, but it is not unusual to see it with discounts.
LG 27UD88-W – 4K Ultra HD Series Monitor, IPS, 3840×2160 pixels, 5 ms, 16: 9, 350 cd / m2, White, 27 inches (69 cm)
~USD560.60
LG 34UC98-W
With this LG monitor, we use the UltraWide format again. But, being a screen with a diagonal far superior to those we have seen in the other models, the resolution goes up to 3440 x 1440 pixels. Like the previous model, this monitor also has adjustment of the height of the screen. Not only this, but it also has two Thunderbolt ports for specific use with Apple computers.
The original price is 899 dollars, but it is easy to see it on offer.
LG 34UC98-W – UltraWide Monitor Curve 87 cm (34 inches, Quad HD, IPS, LED, 3440 x 1440 pixels, 5 ms, 21: 9, 250 cd / m2) Color White
~USD649.00
LG 38UC99-W
Finally, this last monitor is the most expensive of all that we have recommended, and it is just the older and more modern brother that we just saw earlier. The screen is a huge 38 inches and, in this model, the Thunderbolt inputs are replaced by a USB-C connector.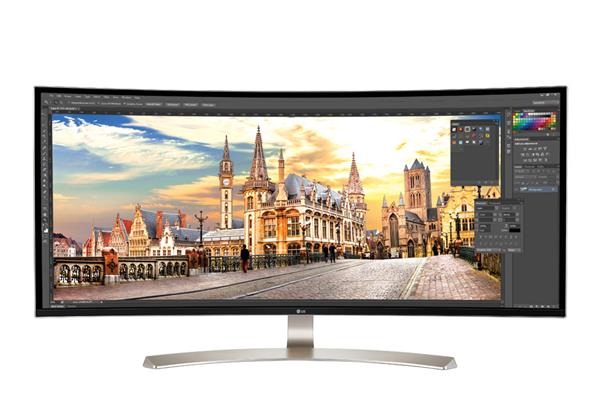 The original price of the monitor is 1,199 dollars, but it is usually seen at a much lower price.
LG 38UC99-W – Curved UltraWide Monitor, 95 cm (38 Inches), UV4K, IPS, LED, 3840 x 1600 Pixels, 5 ms, 21: 9, 300 CD / m2, White
~USD879.00