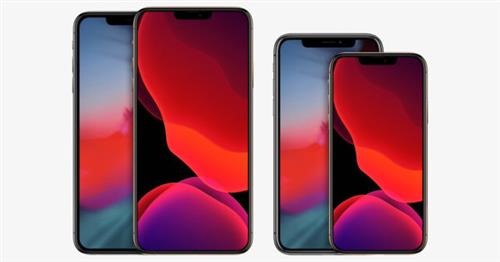 The strategy of launching three iPhone models a year seems to be giving Apple a good result and in 2020 the company will repeat it again. However, next year we will see important developments that will affect the three iPhone models that will replace the current ones.
Apple will use OLED technology on the three iPhone next year, although it seems that the Pro models will still be better. In addition, the supposed iPhone 12 Pro will change the size of its panel making the smaller 5.8-inch model and the larger Max model.
According to the report of the supply chain, Samsung will be responsible for manufacturing the new OLED screens of the iPhone 12 Pro and 12 Pro Max. According to reports, these screens will use the "Y-OCTA" technology of Koreans who manage to create thinner screens.
But in addition to this, this report ensures that the new iPhone will use different screen sizes than the current ones. The smallest iPhone will use a 5.4-inch panel and the Max model will reach 6.7 inches. Samsung Display will be the sole supplier of these panels.
On the other hand, the successor of the iPhone 11 will maintain a size of 6.1 inches but in this case Apple will leave behind LCD technology and use a new OLED panel manufactured by Samsung and LG. This means that Korean companies would have the monopoly of the screens for the three iPhone of 2020.