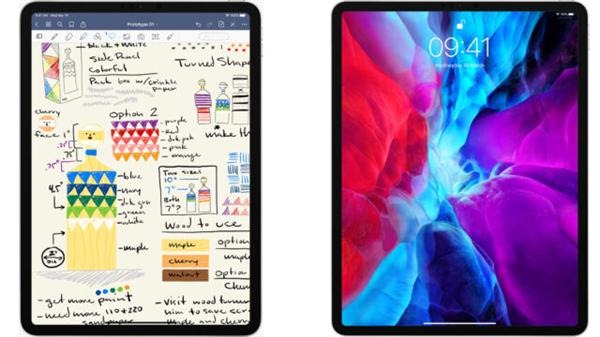 Apple would plan to give the new iPad Pro to customers who have made the purchase of its previous version, iPad Pro 2018 in recent days. Yes, this immediate update of the iPad Pro 2020 to new customers could be a reality.
A few days ago Apple announced that it would postpone the return time due to the affectations that the Coronavirus has had around the world. Now, it seems that Apple would show a little more interest in its users, offering the new iPad Pro 2020 to all those who have made the purchase of the previous version during the last days before its launch.
This situation arises due to the case that a Reddit user has posted, where he explains how he was pleased to receive this device update.
Pooch76 is the Redditor that has published this great event. Well, last Sunday he made the purchase of an iPad Pro as a gift for his wife. Later he did not have any news about the new model that came out a couple of days ago.
After making your purchase, you received an email from Apple a few days later. Everything seemed to be details of the arrival of your product, however, he found a great surprise, the message said:
"Thank you for your recent iPad Pro 2018 order. We know you look forward to receiving your purchase."
As you may know, Apple recently announced the new iPad Pro. Since your order has not yet been shipped, we automatically upgrade it to the new 11-inch iPad Pro Wi-Fi + Cellular 256GB – Space Gray at a new, lower price."
There is no doubt that this move by the company is so as not to be affected in its organization when the stores reopen. Since many of the new customers who have made the purchase of the previous iPad Pro would be willing to make the return, the management would be complicated.
Leaving aside the strategy, the truth is that this case is another proof that Apple always offers a great service. This user has shown total happiness in his post and comments, letting him know how happy he is to get a surprise like that.