Top Metal cases for iPad Air 2 you can buy right now
When the back of your Apple iPad Air 2 is made of metal then why settle for a case that is made of plastic. Metal cases are stronger than the plastic cases and do a better job in protecting the back. They also feel more premium and natural to touch. Some metal cases double as hardware keyboards that are useful for typing long documents and emails. However if you are not interested in typing a lot on your iPad Air 2, then just get a metal case that protects the back. Here are some of the best metal cases for Apple iPad Air 2 tablet.
1. Anker Bluetooth Ultra-Slim Aluminum Keyboard Cover – $26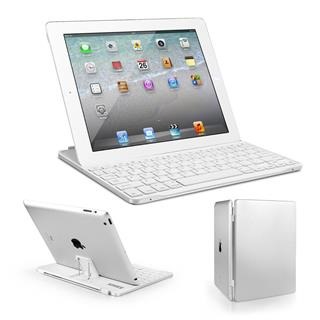 Stylish, lightweight and super-slim, the keyboard doubles as a cover with a clip-and-go magnet. Easily write messages and emails when you're on the go.
2. Trent Airbender – $36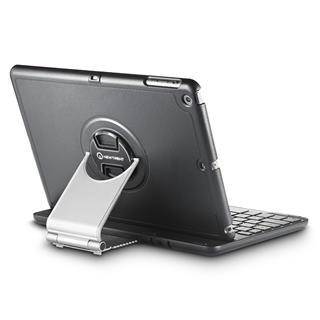 Ultra-low profile Bluetooth keyboard, with spacious, optimized key design for comfortable & quiet typing experience.
3. Belkin QODE Ultimate Keyboard  – $129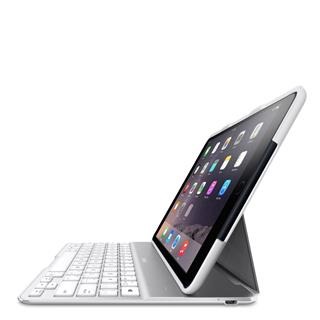 Extremely thin and light, aircraft-grade aluminum alloy is used on both sides of the keyboard for a premium feel and durable screen protection. It has well-spaced keys offer responsive, accurate typing.
4. Love MEI Cover – $44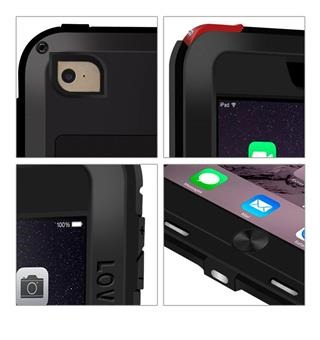 Specially designed for Apple iPad Air 2, the Love MEI cover has fashion design and perfect protection.
5. Panictech gold case with backlit keys – $58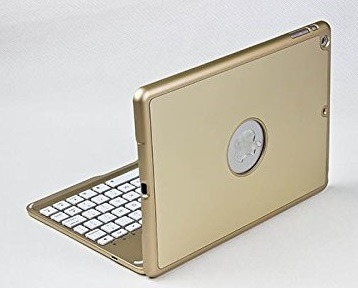 Backlight with 7 LED color settings, the brightness can be adjusted. Backlit keys in interchangeable colors make typing in low light areas a breeze.