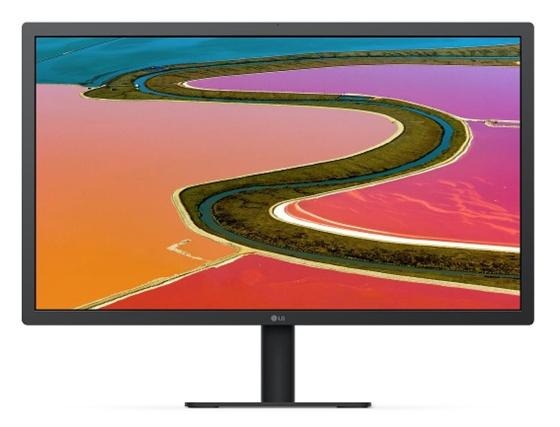 LG has churned out an ultra fine 4K display, 22MD4KA-B.AUSB, for iPad Pro 11-inch, 12.9 inch 3rd generation model. Also compatible with Apple Macbook Pro lineup, the LG UltraFine 4K display packs stunning 3840×2160 resolution that brings your favorite photos and videos to life.
One of the best features about LG UltraFine 4K display is ability to connect MacBook or iPad Pro via an included USB-C cable which also charges your iPad or laptop.
LG UltraFine 4K Display for iPad Pro 11-inch, 12.9-inch (3rd Generation) specifications
* Display Size: 23.7-inch (diagonal) 4K display with IPS technology
* Resolution: 3840-by-2160 with support for millions of colors
* Brightness: 500 cd/m², Color Gamut: P3 wide color gamut
* Ports: Two Thunderbolt 3 (input and output for daisy chain), three USB-C (USB 3.1 gen 1, 5 Gbps)
* Power Delivery: Up to 85W over Thunderbolt 3 or USB-C for host power and charging
* Speaker Configurations: Stereo
* Power: Built-in power supply
* Height: 16.4 in./41.8 cm; Width: 21.8 in./55.6 cm; Depth: 9.0 in./23.0 cm (with stand), 1.9 in./5.0 cm (without stand); Weight: 15.4 lb./7.0 kg
It comes with one year limited warranty and costs 700 dollars in USA.