Best iPad 4 Air and iPad Mini Wired Keyboard
While the wireless keyboards are all the rage right now some people still prefer using wired keyboard with their iPad 4 and iPad Mini tablets. Some use it because they do not like changing batteries on weekly or bi-weekly basis while some use them because their business house or university prohibit the use of Bluetooth keyboards – all wireless keyboards use Bluetooth for connecting to the tablets.
So here is the list of best iPad 4 Air and Mini wired keyboards out there
Make typing and testing on iPads easier with this hassle-free wired keyboard for today's connected classroom. Now your students can plug a single cable into their iPad to instantly start typing notes, essays and tests—without any help, batteries or wasted classroom time trying to wirelessly connect a room full of Bluetooth keyboards and iPads.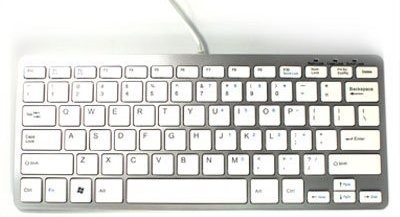 FlyStone Super Slim light keyboard for iPad Air and iPad Mini has built-in steel inside which is a perfect choice for iPad users to carry it out. The mini design takes less space and allows you to use the mouse comfortably next to the keyboard. It is easy to get used with these crisp, responsive low profile keys since the keys are basically the same size with normal keyboard.
That is it – there are no other wired keyboards for the iPad Air and iPad Mini (with or without retina display). We really suggest the logitech one but if you cannot afford it, Flystone keyboard is just fine.