Best Apple iPad Air Portable Chargers that experts recommend
Here is the list of most recommend and best Apple iPad portable chargers recommended by experts.
Compact iPad Air Battery Chargers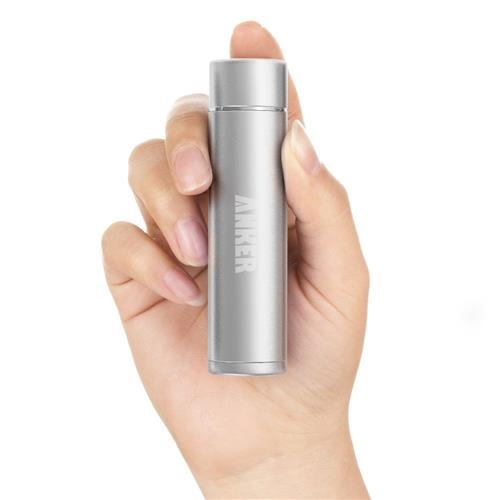 This lipstick-size charger holds 3000mAh charge and is compatible with iPad Air. When all you need is a boost, the Anker Astro Mini's got you covered. Holds enough juice to get you back up and running without weighing you down (less than 3oz).
Jackery Bar – Capacity 5600mAh – $29.95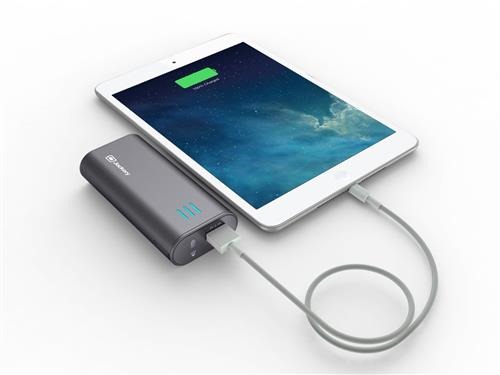 Jackery Bar is the smallest portable external battery with 2.1A output designed for extending mobile device battery life. It includes a high-energy density, fast-charging, compact design, and safety protection circuit.
Semi Portable Battery Packs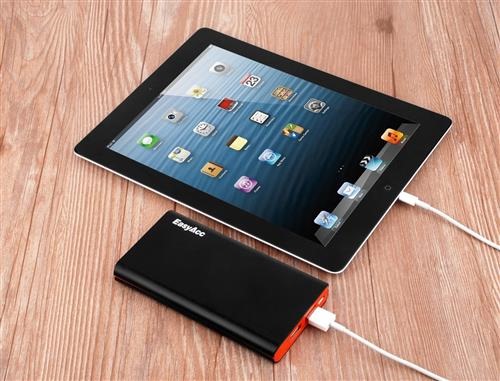 With 10000mAh at your fingertips, there's no need to worry about your battery running out. Talk to your friends, play games, or surf the internet for as long as you want.
Anker Astro E5 – Capacity 15000mAh – $49.99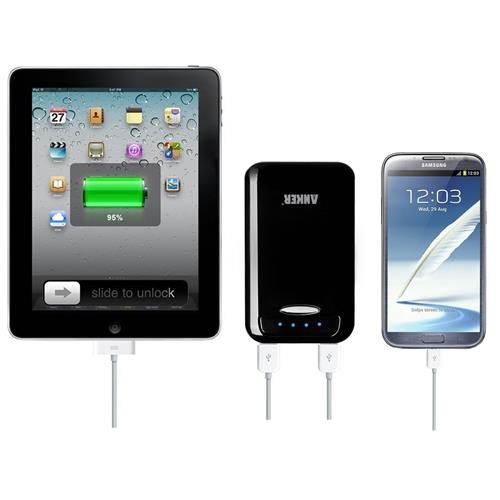 If you need one with massive capacity Astro E5 is the best. It has whopping 15000mAh capacity that can charge your iPad Air twice. It is is perfect for flights, road trips, or just any time you're away from an outlet.
Jackery Giant+ – Capacity 12000mAh – $39.95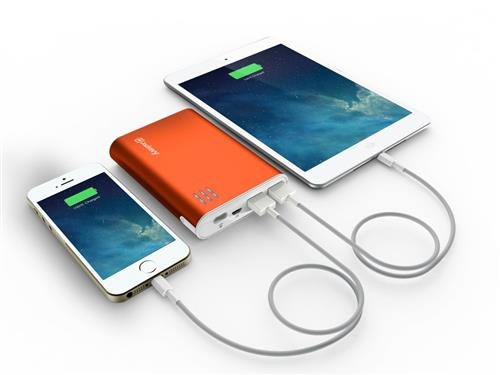 The Giant+ is your best buddy for charging iPad Air on the go. It has 12000mAh capacity that is good enough to charge your iPad atleast 2 times. With an affordable price and great Jackery customer service, you will enjoy your mobile life more than ever with the Jackery Giant+.
Massive Portable Battery Chargers for Apple iPad Air
Anker Pro2 – Capacity 20000mAh – $79.99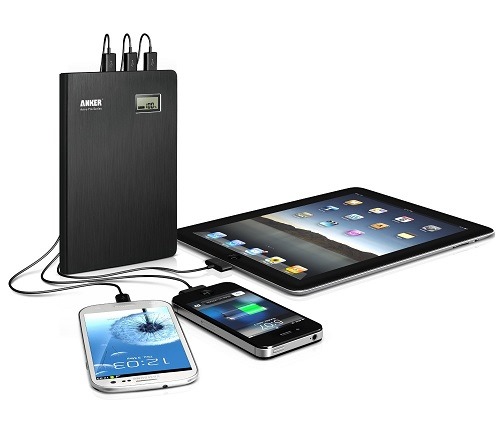 This one is massive and can charge up to 3 devices including iPad Air simultaneously. It looks elegant and sleep and is must have if you are going to on a long trip. 20000mAh of power keep you and your gear going, and going – and going.