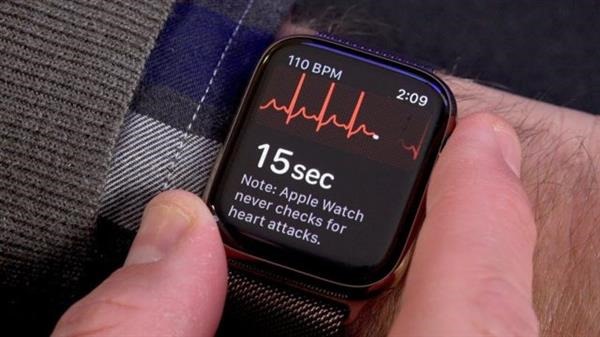 By now Apple must already be planning what hardware and what new developments it will develop for its implementation in the Apple Watch Series 6. It will be the new version of the most popular smartwatch on the market, and is expected to be presented alongside the three 2020 iPhone models by the end of the year.
Although its launch is still far away, some rumors already tell us what possible new features the Apple Watch Series 6 will have. This is why in this article we will highlight the most important features that could reach the company's smart watch of the bitten apple.
Next we will reveal the possible launch date of the Apple Watch Series 6, its design, or the novelties that it will include, such as sleep monitoring or health improvements.
It may interest you | The best HomeKit accessories to control from iPhone, iPad, Mac and Apple Watch
Apple Watch Series 6: everything we expect from Apple's next-gen watch
Sleep monitoring
One of the most popular rumors about the new features of the Apple Watch Series 6 is the sleep monitoring feature. A few months ago there was speculation about the possibility that this feature could come along with the Apple Watch Series 5, but finally it was not. Therefore, Apple is most likely to integrate this system into the new Apple Watch Series 6.
This sleep monitoring function will be able to detect your movements while you sleep, as well as your heart rate and other measures related to your health. In this way, users will be able to know each morning what the quality of their dream has been. This function is already present in many bands and smart watches, such as the Fitbit Versa 2. And, in fact, it is also available on Apple Watch, only through third-party applications, not natively.
In order for Apple to implement a function like this, it must first improve the autonomy of its smart watch since sleep monitoring consumes a lot of device battery. Even more so considering that the majority of users take advantage of the hours of sleep to charge the battery of their smartwatch.
Apple Watch Sport Cover
The Apple Watch is a fabulous device for those users who play sports; for people who go jogging, cyclists, swimmers, climbers, surfers and much more. But it is also a great companion for users who keep track of their progress in the gym.
Apple recently introduced a new initiative called "Apple Watch Connected" for the most popular gyms in the United States. A program that offers rewards based on the data collected by the watch in physical exercises. Perhaps with the arrival of the Apple Watch Series 6 the company of the bitten apple is encouraged to include more statistics and measurements so that users can learn more details about their daily progress.
Health Improvements
Virtually every week a new case arises in which the Apple Watch saves someone's life. Either by its electrocardiogram function, its detection of falls or its notifications about the heart rate. Apple knows that a life-saving device is an easy-to-sell device, so it is likely to implement some health-related improvement.
Some rumors suggest that Apple engineers have been working together with clinicians to explore the addition of functions such as blood pressure or blood glucose measurement. Very useful functions for those users who suffer from diabetes.
Design and release date
The shape of the Apple Watch has not changed practically since the launch of the original model in April 2015. And there is no rumor that suggests that the Apple Watch Series 6 will be an exception. So we will probably have a rectangular clock with the occasional small touch-up on certain elements such as buttons or the digital crown.
Apple usually presents its new smartwatches during its iPhone event in September. So the most logical thing is to think that the company will reveal its Apple Watch Series 6 in September 2020.