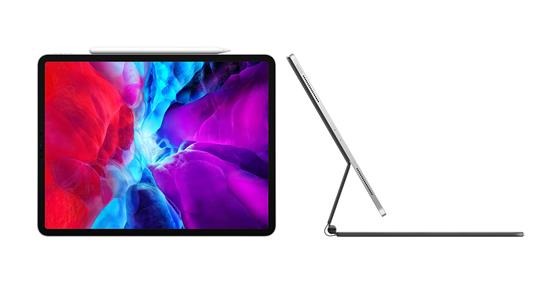 It is something that has happened to most of us – iPad storage is full and we can no longer store anything. One day, without waiting for it, a message appears saying that your storage is full and from the first warning your device does nothing more than remind you that it is at the limit with unexpected app closings and strange behaviors that reveal that something is wrong.
For people who use their iPad a lot, especially for multimedia content, this can be a real headache. Luckily, today we tell you 4 steps that you can follow if you face a saturated iPad to give it back a little storage space and that everything will go smoothly again.
What to do when iPad storage is full
Clean iCloud or add more space if necessary
The problem with using iCloud is that we only have 5GB free. If we access Settings-> Your Apple ID-> iCloud we can see the space that we have and in which it is occupied. From here, the most comfortable way to free up space is "Manage Storage", where we can see what each item occupies and make sure we have enough space.
If you go short, you can always choose to buy more storage with an Apple monthly plan. For $0.99 / month you can subscribe to the 50GB plan, for $2.99 to the 200GB plan and for $9.99 to the 2TB plan. We recommend the 200GB plan for $2.99 / month , as it ensures us space for everything we want. These plans can also be used among the different members of a family, so if we distribute the cost among the members it is really cheap.
Activate iCloud Photos
If we activate iCloud Photos, our captures will be automatically uploaded to iCloud, where we can access them but they will not take up space on our terminal. If you don't have this option active yet, it's time. Head to Settings-> Your Apple ID-> iCloud-> Photos. Slide the toggle into "Photos" where it says Photos in iCloud.
To finish fine-tuning this feature, go to the second block and select "Optimize storage". In this way we will indicate to iCloud that what we want is to save space in the terminal. We must also ensure that "Download and keep originals" is not selected.
Check your catalog of photos and videos
Now we will focus on the Photos app, and the gallery of snapshots and video clips that we have accumulated over time. Go to the beginning of your gallery, and take a look at all the old photos and videos that you accumulate and you don't even remember that you have.
To delete those shots that take up more space than memories, simply hold on them in the gallery grid until a pop-up menu appears, in it select "Delete from library". You can delete several photos at the same time with the "Select" option located in the upper right part of the screen, and with which you can mark several images and then delete them at the same time by pressing the trash can icon in the lower corner right.
After performing this necessary deletion, it must be remembered that the iPad does not directly delete the images that we delete from the gallery , but instead sends them to an album called "Deleted", where it puts them on hold for up to 40 days to be deleted, for if at any time we want to recover an image or video. Go to it in the "Albums" tab at the bottom. Once you have located it, select all the images and delete them via "Select" as we have previously explained.
Get rid of apps you don't use
A simple and effective first step to follow is to remove those apps that we have raising dust lost between the pages of the home screen. Paste a sweep and you see getting rid of those that you no longer use, or that you use every so often. You will always be on time to download them again.
If you have a crowded app library, this step will help you clear a lot of memory , since many times we are not aware of the storage we use in apps. To delete them, simply hold down one of them and click on "Delete app". If you know that you are going to do a deep cleaning, you can activate the edit mode of the home screen to be able to eliminate them in a more agile way by clicking on the blade in the upper left corner of each one.
Now that we've done manual cleaning, let's take a look at what the iPad thinks. Go to Settings-> General-> iPad Storage, here, by scrolling we can see a list of all our apps and what was the last time we used them. This can serve as a guide to refine more precisely what apps we can do without.