Many of us use our iPads near swimming pools or beaches. Since the iPad Air 2 is not waterproof, it is recommend to use a waterproof case with it. While a lot of manufactures made waterproof cases for the iPad Air, they are not compatible with iPad Air 2. So we thought of making a nice collection of recommended iPad Air 2 water proof cases so that users can find the one they need easily.

One of the most important thing when looking for the best iPad Air 2 waterproof case is that it should be rugged. You will be using your tablet at the beach or in swimming pool and there are chances of slipping out of hands. That is why we recommend going for the rugged waterproof cases.
Aceguarder waterproof case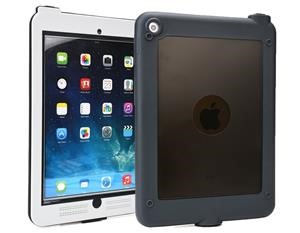 * Immersion, Shock (Drop 1.5m), Sand, Dust, Vibration, Salt Fog, Humidity, Solar Radiation, Low Pressure, High/Low Temperatures.
* Rugged – With MIL-STD-810G certification, the Case meets military standards for water, shock, and dust resistance, making it perfect for any situation that life can throw at it – from the boardroom to the beach.
* High Security Features – Comes with a screen protector Outdoor Sports Travel Adventure , Outdoor Rainproof Living Waterproof.
* Includes multi-position workstand – interface exact match Volume is Ideal for Indoor or Outdoor Use and for Listening to Music,Comes with a rotatable bracket, adjustable Best Visual
Best iPad Air 2 Waterproof case is LifeProof Nuud iPad Air 2 Waterproof Case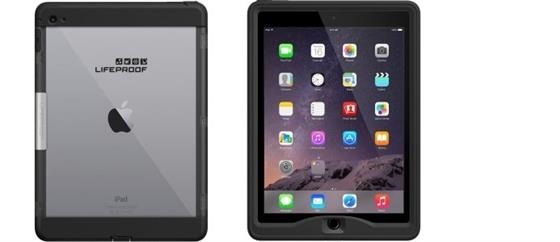 * Nuud: Made for touch; Screenless technology puts you in direct contact with your touchscreen.
* Water and Snow Proof: Fully submergible to 6.6'/2 m for 1 hour; Sealed from snow, ice, dirt & dust particles – meets or exceeds IP-68 Ingress Protection Rating.
* Shock Proof: Withstands drops from 6.6'/2 m – meets or exceeds MIL STD 810F-516.
Coolbo New Waterproof Shockproof case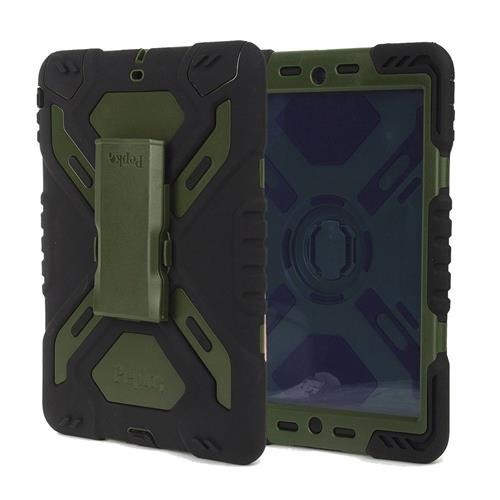 * Shock absorbing design engineered to absorb, evenly distribute and circulate the impacts into the bumper
* Comes with a screen protector waterproof, scratch. Protective box anti-bumps, shock
* Comes with a rotatable bracket, adjustable
* Easy to convert Kick Stand Design So Extremely Convenient and Excellent for Video and Chatting.
Cooper submarine Water Resistant IP68 case
* Two-piece, rubber sealed, waterproof iPad case making your bath, beach and pool time funner.
* Transparent display cover remains responsive even underwater. Extra points for fish selfies!.
* Appropriate cutouts for cameras, ports and buttons. You can still charge it while in the case.
LOVE MEI Cover for iPad Air 2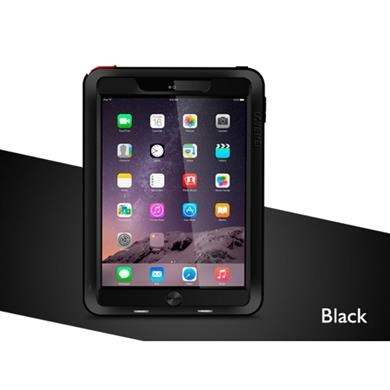 We at iPaded love metal iPad Air 2 cases and this one is no exception. The Love Mei cover protects your iPad from dust, scratches and even shocks. Despite especially for the iPad Air 2, it is fashionable and feels your tablet extremely nice.
Merit Waterproof Shockproof Case for iPad Mini 4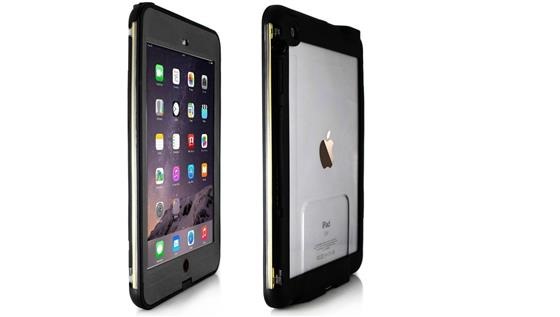 * IP68 standard Waterproof and fully sealed, submersible to over 6.6 ft deep; rugged built polycarbonate frame with exceeded military standard, absorbing shock and drop from accidental fall and drop
* Front cover with built-in screen protector of crystal clarity prevents scratches without compromising sensitivity, it allows you scroll the screen up and down at your will
* Waterproof but air-permeable membranes microphone and speaker cover vents, through which clear sound can be heard and captured