Best iPad 4 2013 Cases and Covers
So, you just got yourself a shiny new Apple iPad 4. Here is the list of iPad 4 cases that we feel you should immediately buy to protect that big display, and scratch prone back.
ZAGGkeys PROfolio+ Keyboard Case Cover for iPad
If you can afford it, buy it. You will love its backlit keyboard. Protect your tablet and take your work and play everywhere you go with the ZAGGkeys Portfolio+ (Plus). Combining an ultra thin, lightweight design with patented keyboard technology, the ZAGGkeys Portfolio+ offers a complete mobile experience for the Apple iPad 2/3/4. Island-style keys provide maximum spacing in a compact Bluetooth keyboard for an authentic, relaxed feel. The open keyboard layout reduces fatigue during long typing sessions, making the ZAGkeys Portfolio+ perfect for maximizing the utility and convenience of the iPad.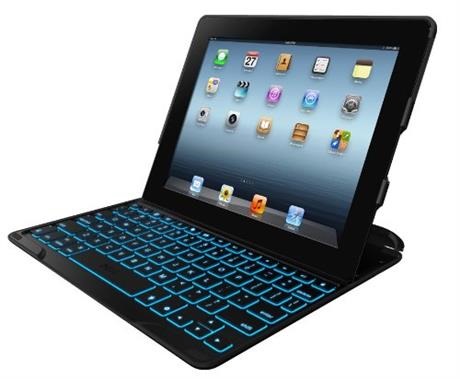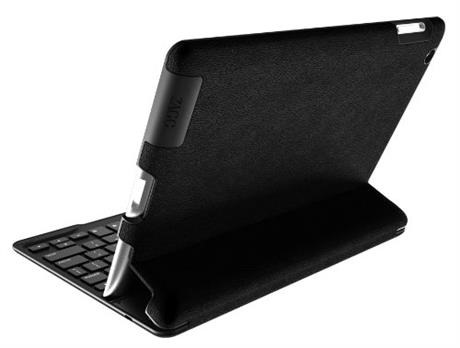 While the case was originally designed for iPad 2, it fits iPad 4 just fine. It costs just $6.72 dollars, so we recommend it for those who are tight on budget. This Ctech brand premium quality PU leather case supports smart cover capability: automatically wakes on open and sleeps on close, it also features a unique design with a 360° swivel that allows the iPad 2 to rotate in portrait or landscape position while in the case. The center of the swivel is open so that Apple logo is clearly exposed.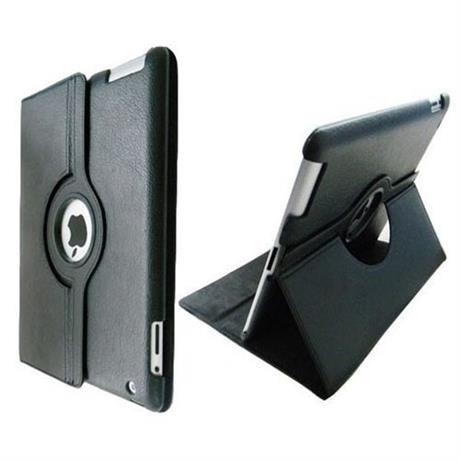 Poetic SLIMLINE Portfolio Case for Apple iPad 4
Poetic, an Exact Design Inc Brand, warrants the Poetic Brand of Products against defects in material or workmanship for a 3 years from the original date of purchase of the product by a consumer through an authorized Poetic dealer. Poetic does not warrant, and is not responsible for, any smart phone, tablet or other device made by any manufacturer other than Poetic. If a defect arises in the materials or workmanship warranted by Poetic, Poetic will replace that unit as long as it falls within the warranty constraints.
Protect your iPad with this CaseCrown Bold Standby Case at all times
Functionality
The built-in magnetic strip provides the sleep / wake feature making your iPad. Because the cover is uniquely designed to flip back and transform the case into a comfortable viewing stand, this capability allows the viewer to use the iPad comfortably.
Protection
This case sports a simple and classy design made from faux leather, and the interior is lined with non-scratch material so you do not need to worry about any damages.
Convenience
All features of the iPad are accessible even with the case on through cut-outs and openings. It even includes a camera hole so you can take pictures and videos without removing it. Watch movies and listen to music clearly with speaker holes! The compact structure of the case offers convenient mobility so you can just grab your iPad and be ready to go.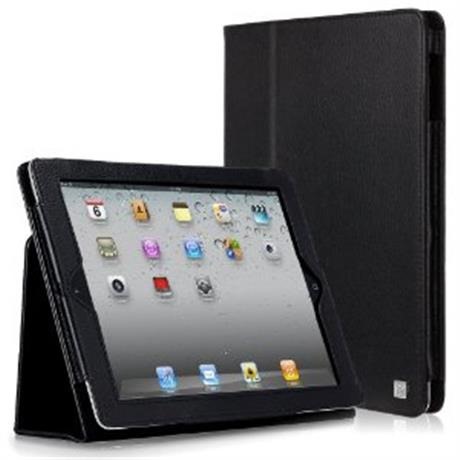 Fintie Folio Leather Case Cover for iPad 4th Generation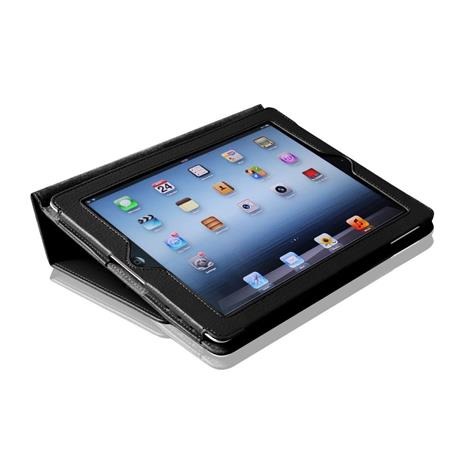 The new Snugg iPad 4 cases are the perfect choice for those who want a stylish and affordable way to protect their tablet. The new iPad cover, which is made from premium black PU leather, can be folded to provide support for the tablet, meaning it can be stood up when watching movies or using FaceTime. The iPad 4 case also folds into the perfect typing position, ensuring comfort for the user, while there is a cut out on the back for the camera so the tablet does not have to be removed from the cover when taking photos. The high quality soft nubuck fibre interior is superior to many other iPad 4 cases, while there is an elastic hand strap, making the Snugg case comfortable to hold when lounging or walking. A Stylus loop is also included, while this can be tucked away behind the iPad when the pen is not being used.